The stretch film made of 80% of recycled raw material, produced by Barbier Group and distributed by Raja won a Packaging Oscar on November 25th 2019.
Packaging Oscar rewards manufacturers and professionals from packaging who innovate in the five following categories; "consumption", "processing","production","environment and CSR" and "promising starts"
Barbier's team is very proud to win the Innovation Award of the Packaging Oscars organized in France by G.I.S.I company, for the plastic section of the "Processing" category .
After several years of research, the Barbier's team in partnership with RAJA is delighted to present its first manual stretch film made of 80% of recycled raw material. This Oscar illustrates the strong environmental commitment of Barbier Group.  Indeed, incorporating 80% of recycled raw material without affecting the mechanical properties of the film is a real technological performance!
Manual Stretch Film with 80% or Recycled Raw Material  :
This film is a real  eco-friendly alternative to manual stretch film from 100% of virgin raw material. This film is used for palletizing and contains 80% of Recycled Raw Material namely :
30% of recycled film from  selective collection
50% of recycled film from manufacturing process
The jury appreciates :
The effort to integrate 80% of recycled raw material ( enhancement of the circular economy)
The technical performance which ensures the same mechanical properties (resistance, stretchability) as the standard film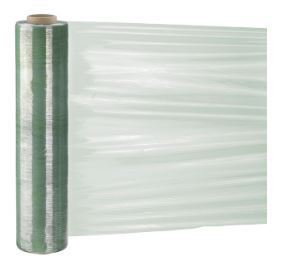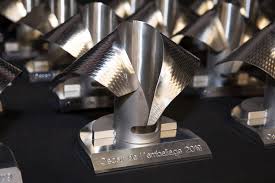 For more information on this new product, please contact RAJA teams or BARBIER teams.
Together, let's work to reduce our carbon footprint !