Retail bags
From mass-market to collectivities, we offer a large range of innovating products « Origine France Garantie »
Read More +
All information contained in this web page (pictures, images, drawing, texts, links etc…) are strictly illustrative and are devoid of any contractual value.
Product type: Retail bags
Other bags
These bags have specific properties to match professional requirements of our customers. They are designed and manufactured on request.
Octabin liners
These bags of medium and large capacity, are resistant and practical, while protecting your containers from dirt.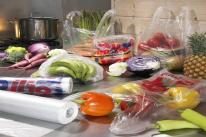 Fruit & vegetable bags
Strong bags, perfect for food contact, certified with a "Made in France Guarantee". Being the last European producer, we can assure you short production and delivery time.
Dustbin bags
We offer resistant dustbin bags, at very competitive prices, made at a very efficient industrial facility which allows us to produce 15 000 tons/year in France.
Drawstring bags
Practical, waterproof, solid and made in France bags. The Barbier Group is the 2nd European producer of drawstring bags with an activity of 12 000 tons/year.
Shopper bags
Reusable, recyclable, available as biodegradable and customizable bags, Barbier shopper bags promote your products, logo and brand.
Through its market and product approach, the BARBIER Group provides answers to the environmental and societal constraints.
We offer various solutions to enhance your product, experts to advise and optimize your range, a security of supply, a solid and innovative partner seeking a long term relationship.
Our private labels and our bags for fruits and vegetables are sold in almost all supermarkets and elsewhere in the world. You can find our D.A.S.R.I. bags in numerous hospitals, and our collection or pre-collection range in sorting or not is highly appreciated by our municipalities.
Our reusable bags are a solution to the environmental problems because they can be recycled and reused.