Facing the challenges concerning declining resources, climate change, population growth… and your evolving economic challenges, Group Barbier's contribution to the circular economy is accelerating.
The Group is adapting its strategy to meet the latest economic and environmental requirements, presently the most important challenge for it.
For several years now the BARBIER Group have been taking action concerning:
–energy efficiency : the reduction of energy consumption, the limiting of water usage and the recycling of its waste and that of customers.
–operational excellence : optimising procedures, the reduction of downtime in production and the usage of recycled material
–recycling : as an integrated activity since 1980, the Group have been valorizing waste plastics and reusing them in its products. This integration has allowed it to fully control the material flow and to develop new products made from raw material like Recyplast ©.
As defined in the French energy transition law of August 2015 and the new governmental roadmap, the circular economy is a global approach which goes beyond just recycling. The focus is on new methods of design, production and promotes a world without waste.
Being a company involved in the implementation of the roadmap drawn up by the Ministry of Ecological Transition and Solidarity, the Group will communicate all major steps of this process and will assist you in the understanding of the challenges which face your company.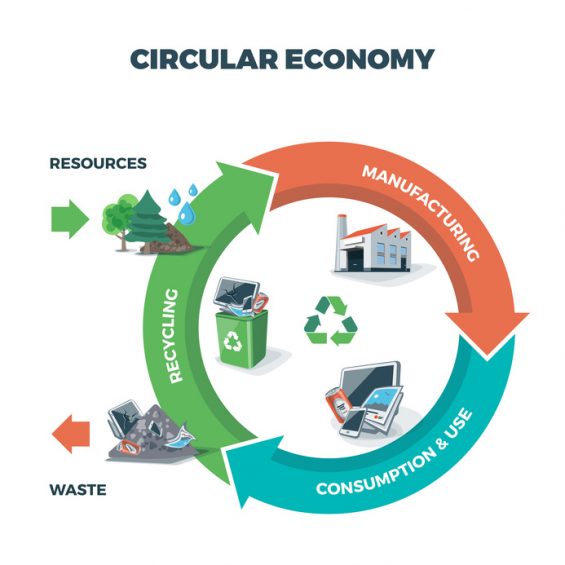 Please click here to see the first deciphering of the circular economy roadmap as well as its commitments.
The circular economy is reached together. That is why we need to work together to meet these new challenges.